Here is the link to invest through company website.
UTI Mid Cap Fund Growth investment objective is to generate long-term capital appreciation from a diversified portfolio of predominantly equity and equity related instruments of Mid cap companies.
It is an open ended mid cap scheme with benchmark Nifty Midcap 150 index. The scheme follows bottom up approach in identification of shares. These Stocks are picked on the basis of strong fundamentals, growth potential, management and valuation.
UTI Mid Cap Fund Growth is managed by Mr. Ankit Agarwal (FUND MANAGER).  He is a Management Graduate from IIM, Bangalore and managing this scheme since Aug 2019 with over 12 years of experience in capital market. Previous organizations includes Lehman Brothers, Barclays Wealth, and Sr. Vice President at Centrum Broking Ltd. He also manages UTI Small Cap Fund. 
The scheme has  launched on 7th Aug 2004 and managing Rs. 5,045 crore as on 28th March 2021. Now let's explore the Systematic Investment Plan (SIP) performance of the scheme in order to find out how much fund has generated the return? This will give us a fair idea of whether the scheme is worth investing and will able to achieve our financial planning goals or not through systematic Investment Plan (SIP). 
We will take an example of Rs 5000 SIP per month investment to find out the return both in percentage and money Value. First lets evaluate the SIP performance based upon percentage.
SIP Performance Based Upon Percentage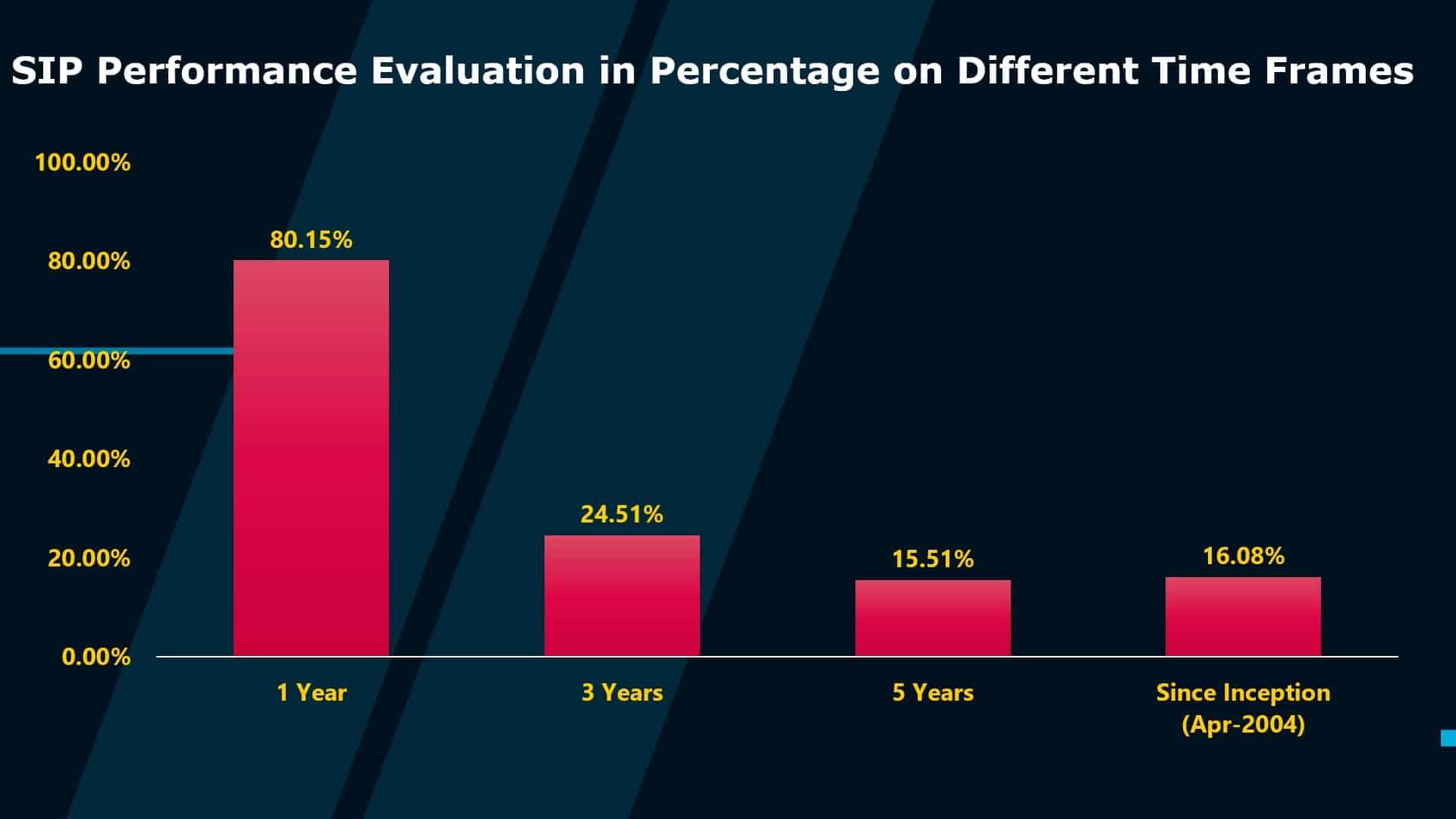 Now lets evaluate the SIP performance based upon money value.
SIP Performance Based Upon Money Value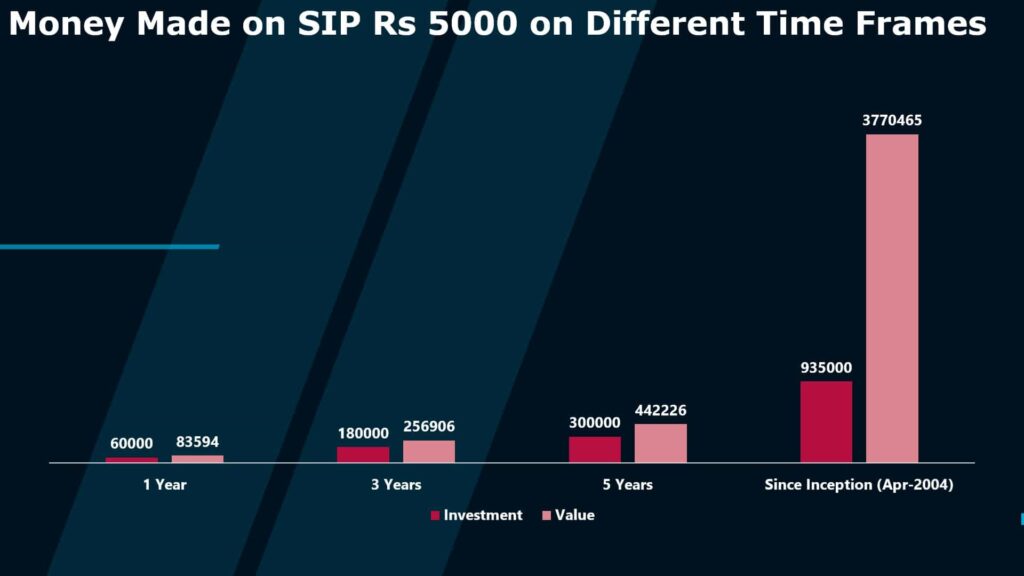 Top 10 Stock Holdings:
Cholamandalam Invest & Fin: 3.08%
Jubilant Food works : 3.21%
SRF: 3.19%
PI Industries: 3.06%
Apollo Hospitals: 2.64%
Mphasis: 2.54%
Crompton Greaves: 2.30%
Federal Bank: 2.17%
Bharat Forge: 2.12%
Astral Poly Technik: 2.92% 
Sector Wise Asset Allocation:
Financial: 16.09%
Chemicals: 10.53%
Healthcare: 10.24%
Services: 9.75%
Automobile: 9.55%
Consumer Durables: 6.88%
Textile: 5.58%
Construction: 5.32%
FMCG: 5.31%
Metals: 4.99%
Is it safe to invest in midcap fund?
Mid cap companies offer promising returns in long term. However in short term these companies stocks can fall enormously and result in deep losses to the investors. The way our country is growing that means in coming years soon we will become $5 trillion economy.  These Mid cap companies will become large cap companies and those investors who have taken high risk will be rewarded with the rise of share prices. 
We are of the opinion that you to put 30% of total equity portfolio in these stocks because we want to take balance risk. Ignoring mid cap companies will mean that we miss an opportunity to earn great return in long term. The good thing in Mid cap schemes is proper diversification done by the fund managers to minimize the risk. Only important thing is that you just have to look for long term investment. Already the analysis will make it clear that the Fund has proved to be darling in long term.  
SIPs are best way to enter mid cap space as any fall in the market will reduce the average cost and proved to wealth creator in long term.
Who should invest in mid cap funds?
Investors with long term time horizon can put the money and enjoy the returns.
Risk apatite of investor should be big enough to ride with the volatility.
Goal to be achieved should be more than 5 years.
Why should we invest in mid cap funds?
The reasons are many:
It provides opportunity to be part of Indian growth story that can be real wealth booster in Mid cap space.
A proper diversification in the scheme portfolio minimizes the risk some what.
You will get better inflation adjusted returns.
The fund proved to be wealth creator for the investor who are having long term investment. An ideal investment to achieve long term financial planning goals.  
DO YOU LIKE YOUTUBE VIDEO & ARTICLE? Do comment! 
Enjoy other articles in your email!
Our email content is full of value, void of hype, tailored to your interests whenever possible, never pushy, and always free.