Axis Midcap Fund scheme objective is to generate long term capital appreciation by investing in a equity & equity related instruments of Midcap companies.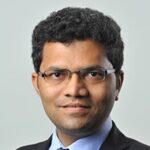 Mr. Shreyash Devalkar is managing the Axis Midcap Fund. 
He is a senior Fund manager at Axis Mutual Fund.
Hold's Bachelor in Chemical Engineering & MBA Degree.
Having 16 years capital market
Worked with IDFC Securities, IDFC AMC & BNP Paribas AMC.
Axis Midcap Fund has generated good return for the investors through right selection of the stocks. We have evaluated a SIP return for the fund based upon different periods. SIP amount is Rs 10000 invested per month. Let's understand the wealth created by the fund.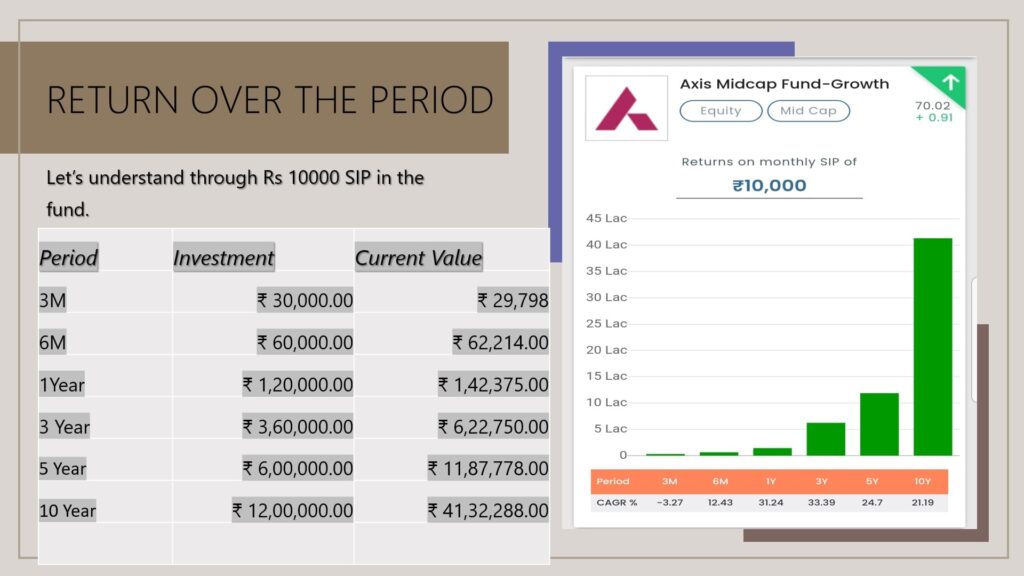 Axis Midcap Fund has successfully generated the return as can be seen in the picture. In last 10 years, the fund has generated a CAGR of 21.19% return. A SIP investment of Rs 10000 started 5 years back has  generated a profit of Rs 41,32,288 on investment of Rs 12,00,000. This shows that fund has generated fantastic return.
How Axis Midcap Fundhas generated such returns? All credit goes to the right stock investment and sector.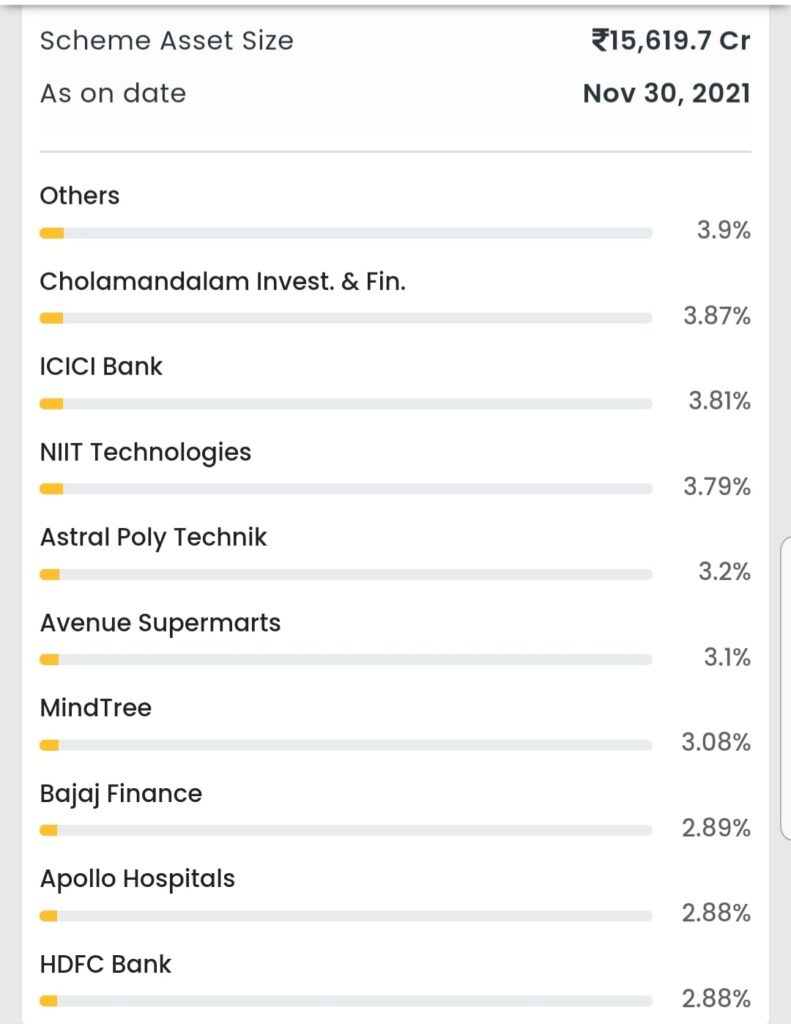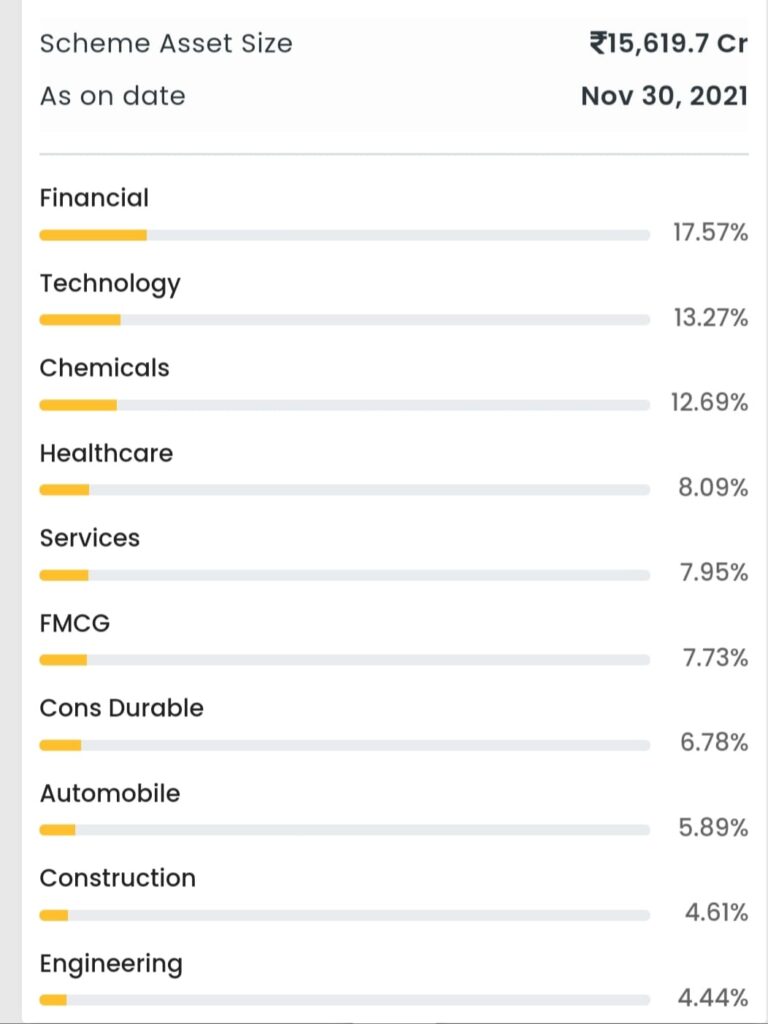 Axis Midcap Fund is well managed fund and right for you to invest in systematic manner through SIP. If you like the fund than call us at 9906357069.