Happiest Mind Share Price today is showing a multifold return with IPO price was just Rs 165 to Rs 166 in September 2020. How many of us have even imagined that stock will grow to Rs 1550 in less than year. Today the stock has corrected somewhat and quoting at Rs1290 on 23.12.2021.
Let's analyze the company's fundamentals to understand the reason why stock has grown enormously. This article will help you to decide whether you should in this stock now or not after such growth in the stocks.
The company is into software development of its clients. The company is servicing 173 clients with offices in 7 countries and 3228 employees. The company is specialized into digital application development, Education apps, cloud services, cyber & infrastructure security.
Let's understand the financials of the company that are really strong and will indicate the rapid growth of its share
Financial Analysis of Happiest Minds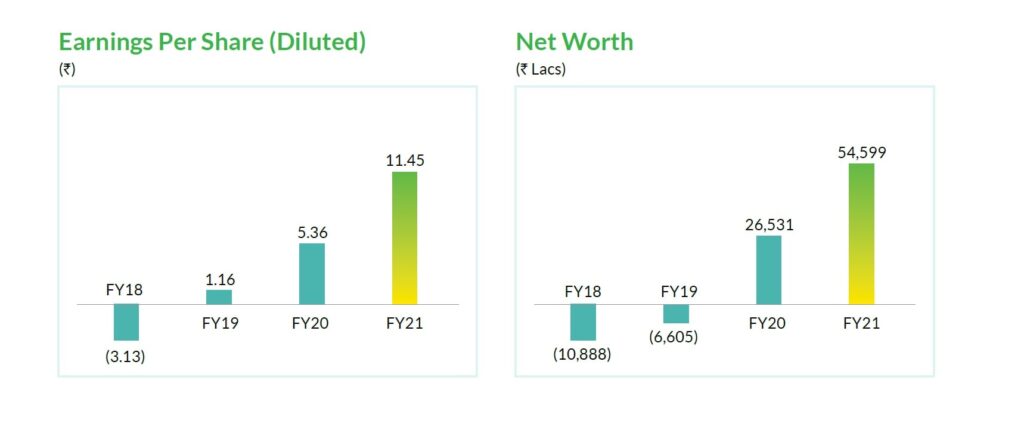 Happiest Minds has really shown positive financial numbers from many years. Its revenue, operating profits, profit after tax & EPS all are growing. The company has really created wealth of the shareholders over the period of time. This can be seen through rising networth of the company. 
Operating Metrics of Happiest Minds
In past many years, company is growing in all parameters. This make us really positive about future prospects for the organization. Keeping this in view, you can invest into this company with long term horizon. This stock  can prove to be multibagger if this company follows the same path in future as well.  
You can invest with our trading platform at a very competitive rate, best in the industry and save brokerage. You will be surprised that how low is the cost of trading with right advice. Let's join hand together and start the journey of investment.
Just click below the link to know the benefits. Thanks once again. See you in another company analysis. For now saying you bye