Digital Advertisement: A Great Future
Covid 19 has transformed the world towards digital work space. More & more companies are working virtually due to rising internet users all around the globe. Lets understand few facts:
" As per World Economic Forum, by 2022, 60% of the global GDP will be digitized".
" According to 2020 Ericsson Mobility Report, the data traffic is estimated to grow at a CAGR of 22% from 13.5 GB in 2020 to 37 GB in 2026″.
Digital advertising constitute 47.2% of total ad spend globally and 49.5% of U.S. market in 2020. It is  expected that by 2025, digital advertisement spend will be 53% of total ad spend. 
Digital advertising spend in India is projected to grow at a CAGR of 30.7% to reach USD 8.25 billion in FY 2025 from 2.16 billion in FY 2020.
Mobile advertisement spend is expected to grow at a CAGR of 32.4% to reach USD 6.6 billion in FY 2025 from USD 1.6 billion in FY2020.
 In 2020, the penetration of smartphones in India reached by 54% and expected to reach 96% in 2040.
All these factors will boost the digital advertisements over the period of time and will enhance the revenue of Affle  India. The company is 15 years old and working in digital space by earning revenue through digital ads. Its customers are big players like Swiggy, Levis, Zamato and many well established companies all around the world 
It operating in major countries like India, South East Asia, Middle East & Africa, Latin America, North America, Europe, Japan, Korea and Australia.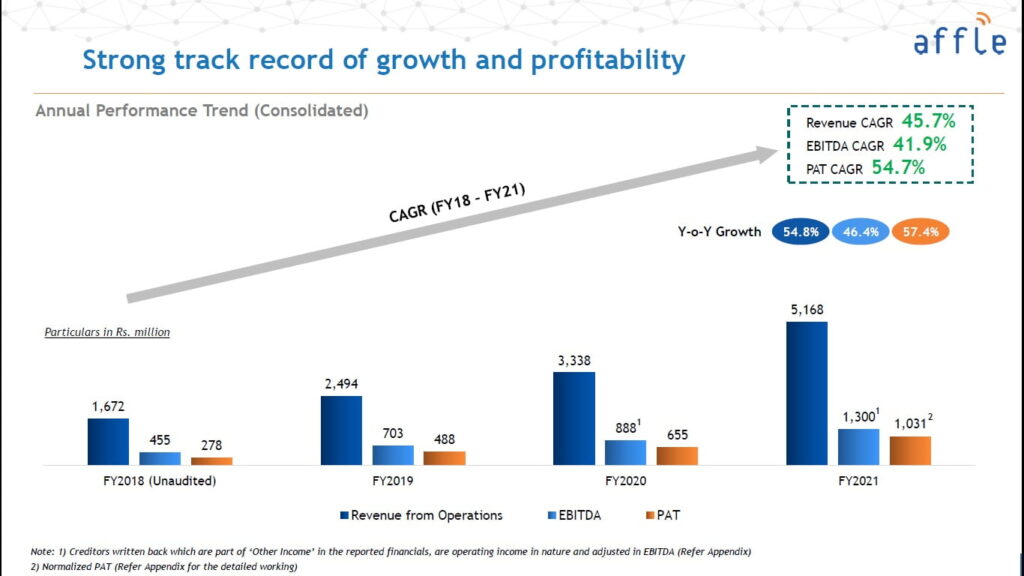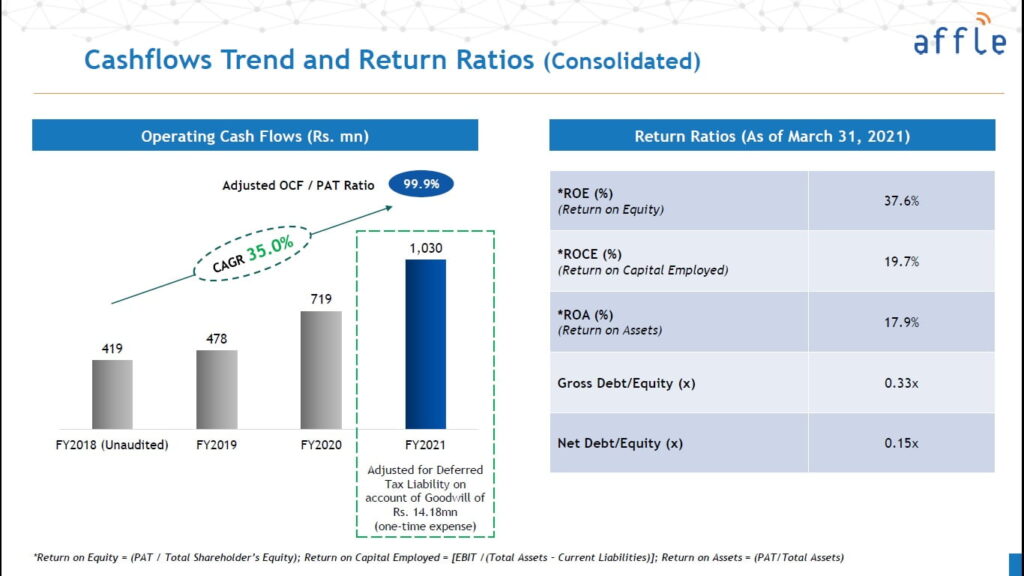 Affle India: Final Remarks
Affle India has strong future ahead on the basis of  rising demand of digital advertisement. Rising internet users have changed the way now marketers look for opportunities to promote their products. Two major benefit associated with online adds are: 1) Low cost compared to traditional ways 2) Greater reach. 
Affle Inda can be bought in systematic manner for long term point of view.